Øvergården is a beautiful scenic piece of land of 1.700 acres with a shoreline of about 4.500 meters – we welcome you to our farm! To meet the animals. Enjoy the untouched nature. The great fishing and the wonderful landscapes. And most of all: The great atmosphere and the rare sound of silence!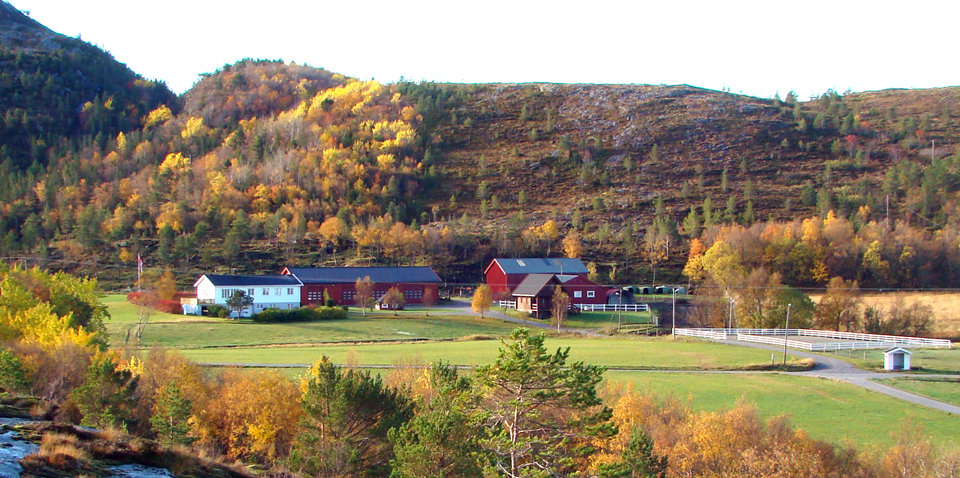 We are a family of four who left secure jobs in the city and moved out here about six years ago. Else Marie, a former intensive care nurse and Svein Kristian, a former pilot, replaced a hectic life in the city in favour of more time for family. Our girls, Sofie and Josefine, are thriving in the village of Gutvik, a small village with a big heart and great solidarity.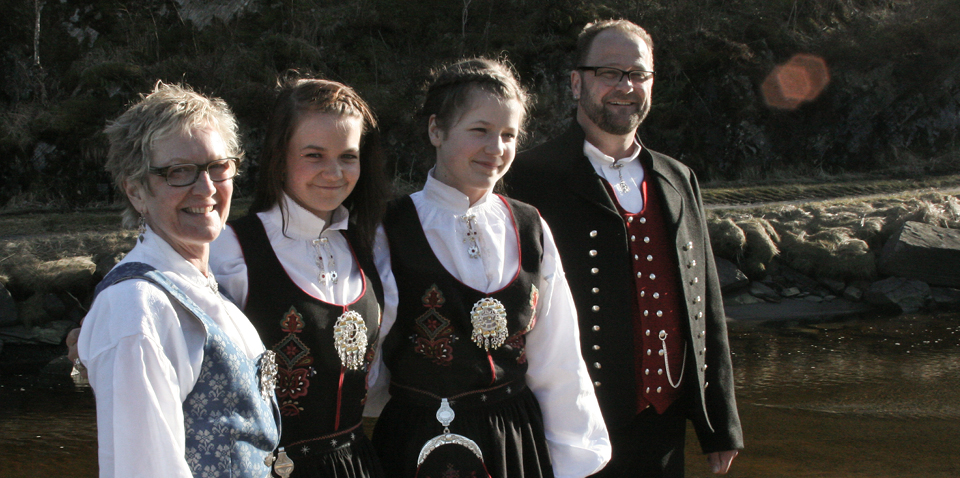 Else Marie, Sofie, Josefine and Svein Kristian welcomes you dearly to Øvergården – for celebrations and everyday life!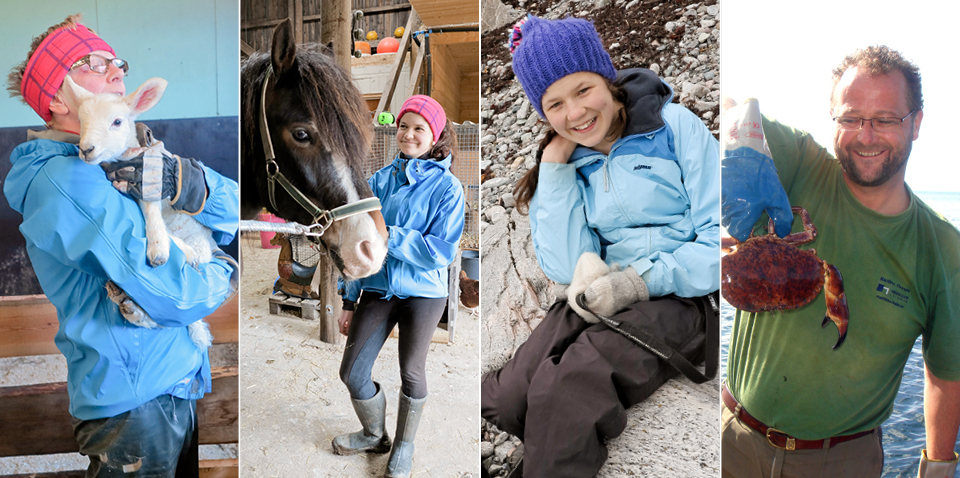 We are a proud provider of the 'Inn på tunet' program, a service where the farms are used as the venue for positive experiences. Through engagement in the farm life the service aims to enhance coping, encourage development and increase the overall well-being of a numerous group of people. Typical users of this service are children and young grown-ups, the disabled and elderly people.
The Natural Experience – visit us and take part in our daily routines